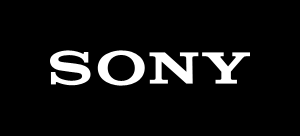 The console war as we call it is a simple comparison of which console is better, being fueled by fanboy-ism. The reason for comparison at its core is simple, to allow the consumers to decide which machine will give them the most features and/or the best price.
Speaking at GamesBeat Summit, Unity CEO John Riccitello said the following in regards to the approaches taken by Sony and Microsoft this generation,
"There was a clash of ideas that really separated Sony and Microsoft in this generation... The clash of ideas was simply this. They actually had very similar architectures that they were trying to bring to the table, but Microsoft focused on the entertainment marketplace.
I think it was a little bit like a game of pool. Microsoft was focused on the shot after the one they needed to make... but they missed the first shot and they didn't get another shot at it. Sony worried about the shot they needed to make, which was [to] win the hearts and minds of the gamers. They did a better job of execution with that. Frankly, the broad scope of entertainment may be a bigger idea, but not with an unfocused execution... Sony nailed it. They paid respect, more respect, to our community than the other guys."