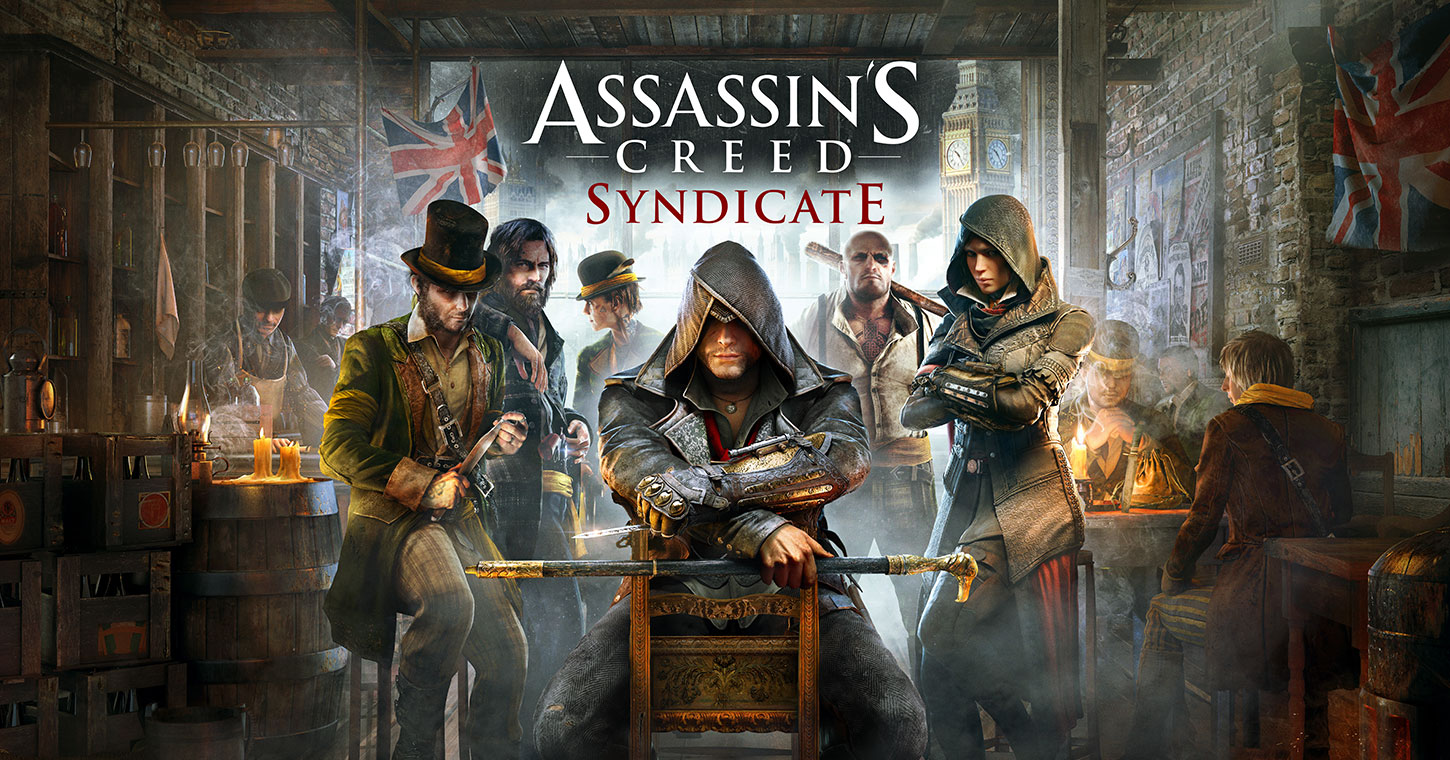 This year's Assassin's Creed has been revealed and is called Assassin's Creed Syndicate (not previously rumored Assassin's Creed Victory).
This is the first game in the franchise to be set in a post-industrial era. The setting is London, in the year 1868. The new assassin is named Jacob Frye, and he will be armed with brass knuckles, throwing knives, the assassin gauntlet which comes with a new rope dart, the classic hidden blade, and also hallucinogenic darts.
So he is packing in short. This time around instead of one we will be getting two protagonists to play as. The story will mainly revolve around Jacob Fry, but about 30% of it we will be playing as his sister, Evie Frye. This came along with the confirmation that there will be no sort of multiplayer or co-op mode in the game.
There have been changes made to several features of gameplay. Ubisoft has actually changed up the combat system in the game, making it more fast-paced. I guess they took inspiration from the Arkham series.
They have also reworked the platforming and stealth mechanics. Again, making them more intuitive. They put emphasis on utilizing the environment, in some cases using it to take down enemies. One big change was the addition of vehicles. For the first you can have vehicle chases in Assassin's Creed, and using stage coaches no less.
Other information includes the fact that the map of London is now going to be 30% bigger than that of Paris in AC Unity. Ubisoft also admitted that AC as a series will make its return towards more focus on the modern day storylines with future installments.
Lastly, this marks the first official current gen only AC game till now. Ubisoft confirmed they will no longer be making AC games for the PS3 and Xbox One. AC Syndicate is set to launch 23rd October 2015 for the PS4 and Xbox One. As will all iterations of the AC, there will be several editions of the game, 4 to be exact.